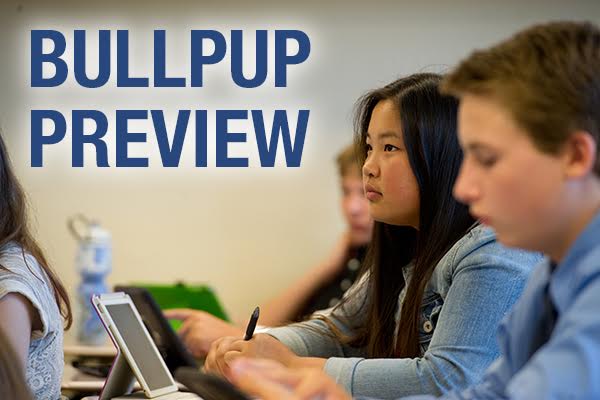 All prospective 8th graders are invited to spend a day on campus. This is a great way for 8th-grade students to get an inside and accurate look of what it is really like to be a G-Prep and high school student. Shadowing is not a mandatory part of the admission process, but it is a great opportunity to spend some time on our campus.
If you have any questions or are interested in a Bullpup Preview, please contact Corrina Kelsey, Admission Director, at
ckelsey@gprep.com
The Fall 2018 Bullpup Preview schedule will be posted soon!
Bullpup Preview FAQ
Dates for Visiting
Bullpup Previews are scheduled on Monday, Tuesday, or Friday. This allows the prospective student to see all seven registered classes in a day. We have block scheduling on Wednesday and Thursday.
What time should I arrive and where do I go?
Please arrive around 7:30 am (school begins at 7:45 am) and meet in the Counseling Center.
What do I need to bring?
8th graders need to either bring a sack lunch or money to purchase lunch in the cafeteria.
What do I wear?
8th graders can wear whatever they like as long as they are in dress code. Please review
Gonzaga Prep's Dress Code
for more details.
What time should I get picked up?
Parents can pick up their students at the end of the school day (2:30 pm) in the Counseling Center.
Do you have more questions? Please contact Andrea McIntyre at
admissions@gprep.com
or (509) 483-8511.