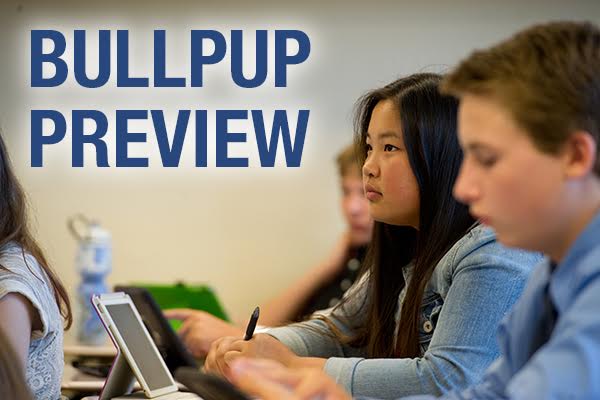 VISIT GONZAGA PREP AND DISCOVER THE DIFFERENCE!
All prospective 8th graders are invited to spend a day on campus. This is a great way for 8th grade students to get an inside and accurate look of what it is really like to be a G-Prep and high school student. Shadowing is not a mandatory part of the admission process, but it is a great opportunity to spend some time on our campus.
If you have any questions or are interested in a Bullpup Preivew, please contact Corrina Kelsey at
ckelsey@gprep.com
.
2018 Bullpup Previews will be released soon!
FAQs regarding Bullpup Preview Days
What happens on a Bullpup Preview?
An 8th grade student gets matched with a current sophomore Ambassador and shadows the student for the day. The 8th grader gets to attend six classes, then attends an informational session and ask questions about Prep.
What time should I arrive and where do I go?
Please arrive around 7:30am (school starts at 7:45am) and meet in the Counseling Center.
What do I need to bring?
8th graders need to either bring a sack lunch or money to purchase lunch in the cafeteria.
What do I wear?
8th graders can wear whatever they like as long as they are in dress code. Please review
Gonzaga Prep's Dress Code
for more details.
What time should I get picked up?
Parents can pick up their students at the end of the school day (2:30pm) in the Chapel.