Gonzaga Preparatory School exists to support the life of the Catholic Church in the Inland Northwest by seeking to serve all families who desire for their children Catholic education in the Jesuit tradition.
Our pledge is to provide--in concert with the parents, alumni, and community--an educational opportunity which seeks to form Christian leaders spiritually, intellectually, physically, and culturally.
Guided by the Gospel values of love and justice, students are challenged to fulfill their potential as life-long learners in service to others.
HISTORY
With a 125 year tradition of excellence in academics, activities, and ministry, Gonzaga Prep is a leader in preparing students for life. As you walk through the doors of Gonzaga Prep, you discover a vibrant community with a strong sense of identity and purpose. From the classrooms to the playing fields, the chapel to the fine arts center-all the students, faculty and staff are meeting the challenges of today in preparation for the future.
Over a century ago, in September of 1887, Father Joseph Cataldo, S.J. along with eight other faculty members opened the doors of Gonzaga Prep. Since then the Spokane community has been served by one of the finest educational facilities in the Inland Northwest--a school that has been unmatched in developing leaders spiritually, intellectually, physically, and culturally.
Throughout its distinguished history, Gonzaga has changed with the times, but the strong belief that students should be guided by Gospel values of love and justice has endured. Gonzaga Prep continues to challenge those who walk through its doors to realize their potential as lifelong learners and leaders in service to others. Gonzaga prepares you for life.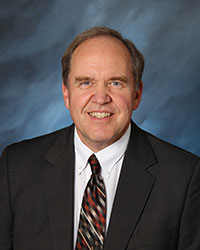 Welcome to our website! We hope that you will find the information you need and can explore what this great school is about.
Gonzaga Preparatory School is beginning its 127th year of educating young men and women in the Inland Northwest. Almost 900 students in grades 9-12 are experiencing first-hand the importance of a Jesuit, Catholic, and college preparatory education. Students here are challenged in the words of our Profile of the Graduate to be "open to growth," "loving," "religious," "intellectually competent," and "committed to doing justice." We work hard to build a loving, caring, Christian community that seeks the magis - that striving for excellence in all that we do, ultimately for the Greater Glory of God.
The Gonzaga Prep experience lasts a lifetime, with friendships, skills, a strong faith experience and memories that go far beyond four years here. As seen through our school motto Ite Inflammate Omnia, we challenge our students to "Go Forth and Set the World on Fire." We ask our students to help make the world a better place and they are doing so through service in the Spokane area and ultimately as graduates through leadership in their communities here and around the world.
We invite you to visit our beautiful campus, attend one of our many events, contact us through this website or call us directly at 509-483-8511. Great things are happening at Gonzaga Prep and we would love to have you be a part of it.
Al Falkner
President
afalkner@gprep.com
---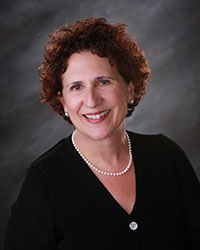 Welcome to Gonzaga Preparatory School! We are a Jesuit, Catholic college preparatory school firmly rooted in the tradition of St. Ignatius Loyola. One of the hallmarks of Jesuit education is cura personalis, or care of the individual person. Our faculty and staff show care for each student, while challenging each to reach their greatest potential. We teach our students to care for each other and to show that love through deeds.
When you enroll at Gonzaga Prep you become part of a community that helps each other grow academically, athletically, spiritually, and socially. The Jesuit education you receive at Prep is both transformative and powerful. Each day you will be challenged to go forth and make the world a better place.
Cindy Reopelle
Principal
creopelle@gprep.com